Multi-device practice management solution
created for barristers, by barristers
BarBooks takes care of your general practice and matter management and gives your more time to spend on work and family. Use it on any device, be it Mac, Windows or mobile.
"Competitively priced and, more importantly, an efficient and well-designed, software programme."
"Very responsive to feedback, making continual improvements and listening to how it can work even better."
"It was a relief to discover this software was available – it is extremely user friendly."

Available on Windows, Mac and iOS devices
Easy to learn and use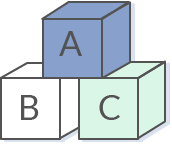 BarBooks has been designed to allow you to easily take care of your matters, time recording and bookkeeping. It leaves you to spend more of your time doing what you do best: concentrating on your legal practice.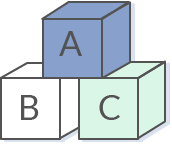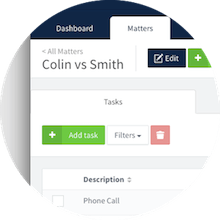 Simple, intuitive interface
No crashes, no clunky interface. BarBooks is everything you should expect from the best legal practice management package: it is simple, intuitive and reliable.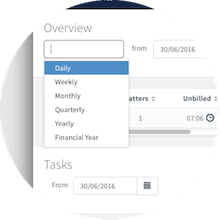 Seamless transfer
Start up where you left off. BarBooks offers a seamless transfer of data from SILQ and other providers, with no fuss. Simply
provide us with the data file
(for SILQ) or CSV export files (for other providers) and we will do the rest for you.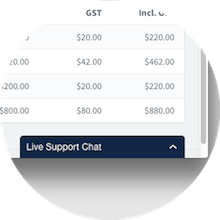 Free time better spent
Our cloud based software does not require complex setup or lengthy training. If you are stuck at any point, use our live chat to get your questions answered immediately.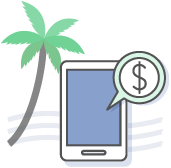 Work on the go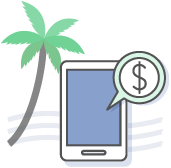 BarBooks is cloud based and can be accessed by multiple users from smartphones, tablets, PC or Mac.
"I can give my accountant access to my BarBooks account to easily download the reports he needs to do my tax."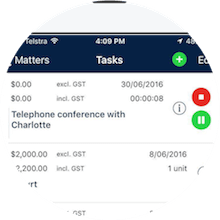 Work anywhere...
Do your time recording while in court or travelling to work. Free your time to spend it with your family.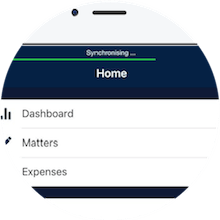 ...On any device
All your data is automatically backed up in the cloud and synced across all your devices as part of a single subscription.
Enjoy Premium Service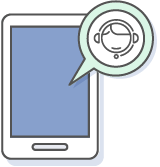 We provide outstanding customer support and make sure our practice management software integrates seamlessly in your legal practice.
"I have found BarBooks staff very responsive to feedback, making continual improvements and listening to how it can work even better for our specific needs."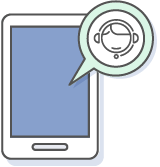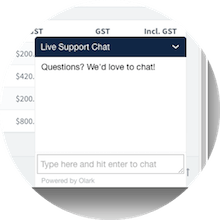 Live support chat
Get immediate help while using BarBooks webapp through the live support chat feature.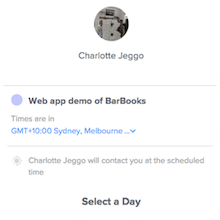 On-site and remote support
We offer remote and on-site support as part of your subscription. Based in Sydney, we regularly visit other states and can assist via remote access technology.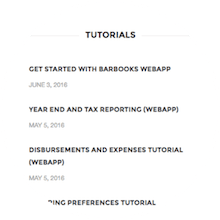 Tutorials & documentation
You can always refer to our documentation and video tutorials that cover tasks such as Tax Report or Invoice generation.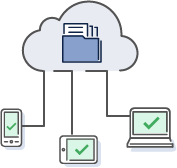 Keep Your Data Safe and Secure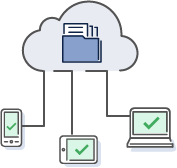 No need to create your own backups or worry about another program crashes, even when you collaborate with your clerk or accountant. We make sure your data is always safe and secure.
"I can give my accountant access to my BarBooks account to easily download the reports he needs to do my tax."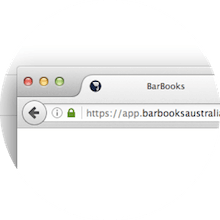 Security and backups.
Never lose any invoices or matters - all your legal practice data is automatically backed up and securely stored in the cloud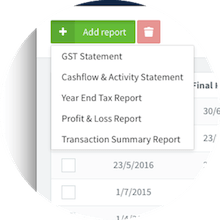 Collaborate with your clerk or accountant
Give your clerk or accountant instant access for no additional cost. Multiple users can edit your data at any time online or offline, with no conflicts.
Give Your Practice an Identity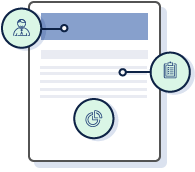 BarBooks is made to suit any barrister's practice. You can adjust our default templates or make your own.
"I haven't had to draft my own Costs Agreement from scratch, I just tweak the template that automatically populates for each matter."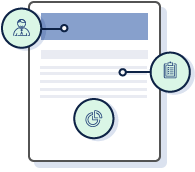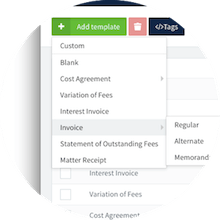 Customised templates
Generate invoices, costs agreements and receipts using the drag-and-drop interface.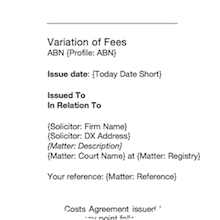 Need help with templates?
We can import and create any templates you already use into our system.
BarBooks is full of great features
Are you a Reader?
Enjoy 1 year of Yearly+BankRec subscription for just $180 ex.GST. Subscribe
---
All subscriptions include:
All standard BarBooks features
Unlimited users and devices for a single data file
Assistance with migrating your data from SILQ or another software
Online and on-site (CBD) support
BarBooks BAS Service
$99 ex.GST per quarter
Let BarBooks do even more of the legwork for you with our new automated BAS completion and lodgement service, BarBooks BAS. We know that data-entry, preparing and lodging your BAS isn't the most exciting or rewarding aspect of running your business, so why waste your billable hours or hard-earned cash on it any longer?
Start using BarBooks today
Enjoy your free time while BarBooks is taking care of your general practice and matter management.