If you often access BarBooks on your Android phone, you can easily add the BarBooks page as a home screen icon, just like you do with apps. Follow these simple steps:
1. Visit app.barbooksaustralia.com on your Android phone.
2. Tap on the three-dot icon in the top-right corner.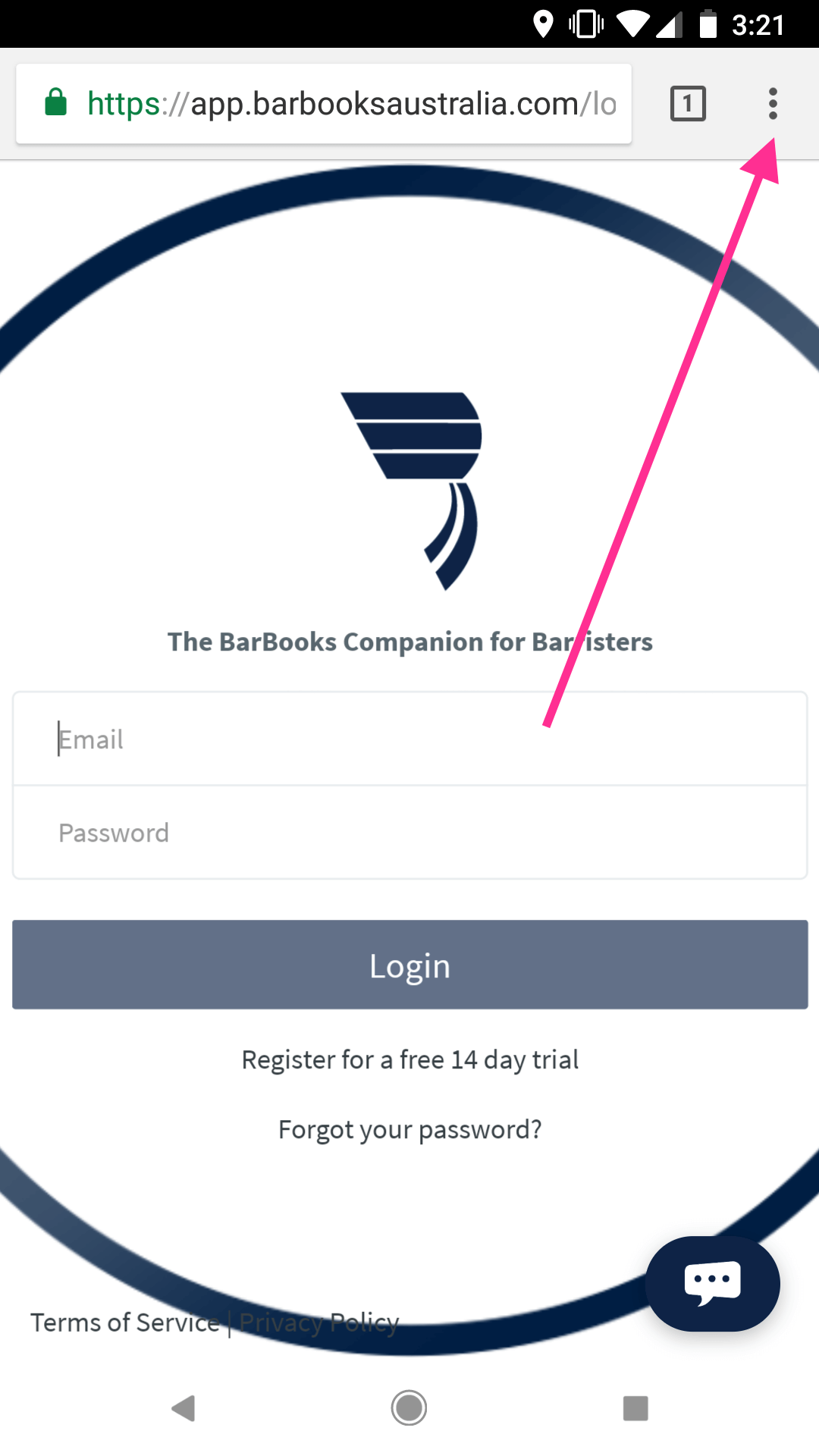 3. You will see a few options, choose "Add to Home Screen."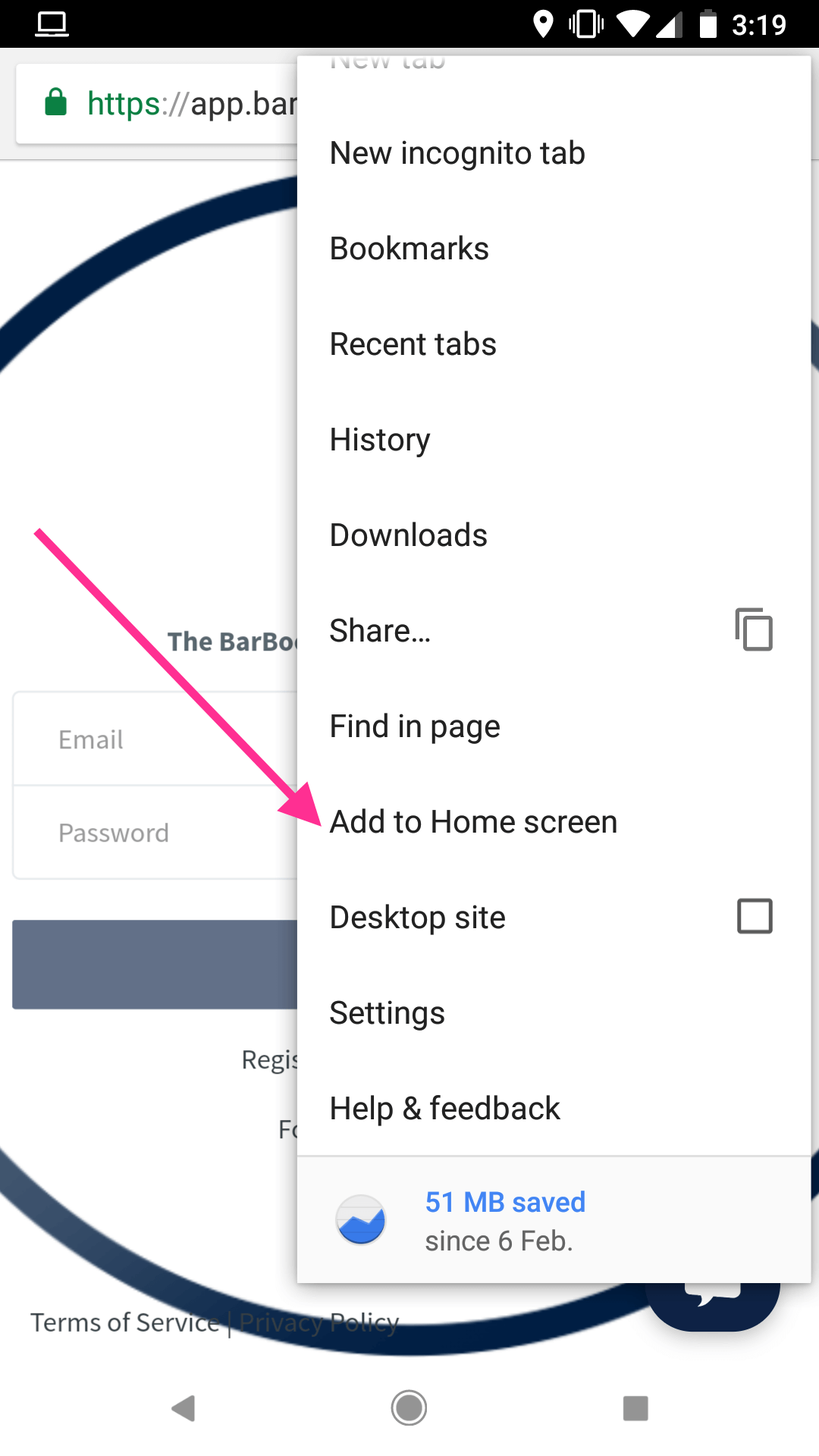 4. You will be asked to choose a name for the home screen icon. By default, it is set to BarBooks.
5. Tap "Add" in the bottom-right corner.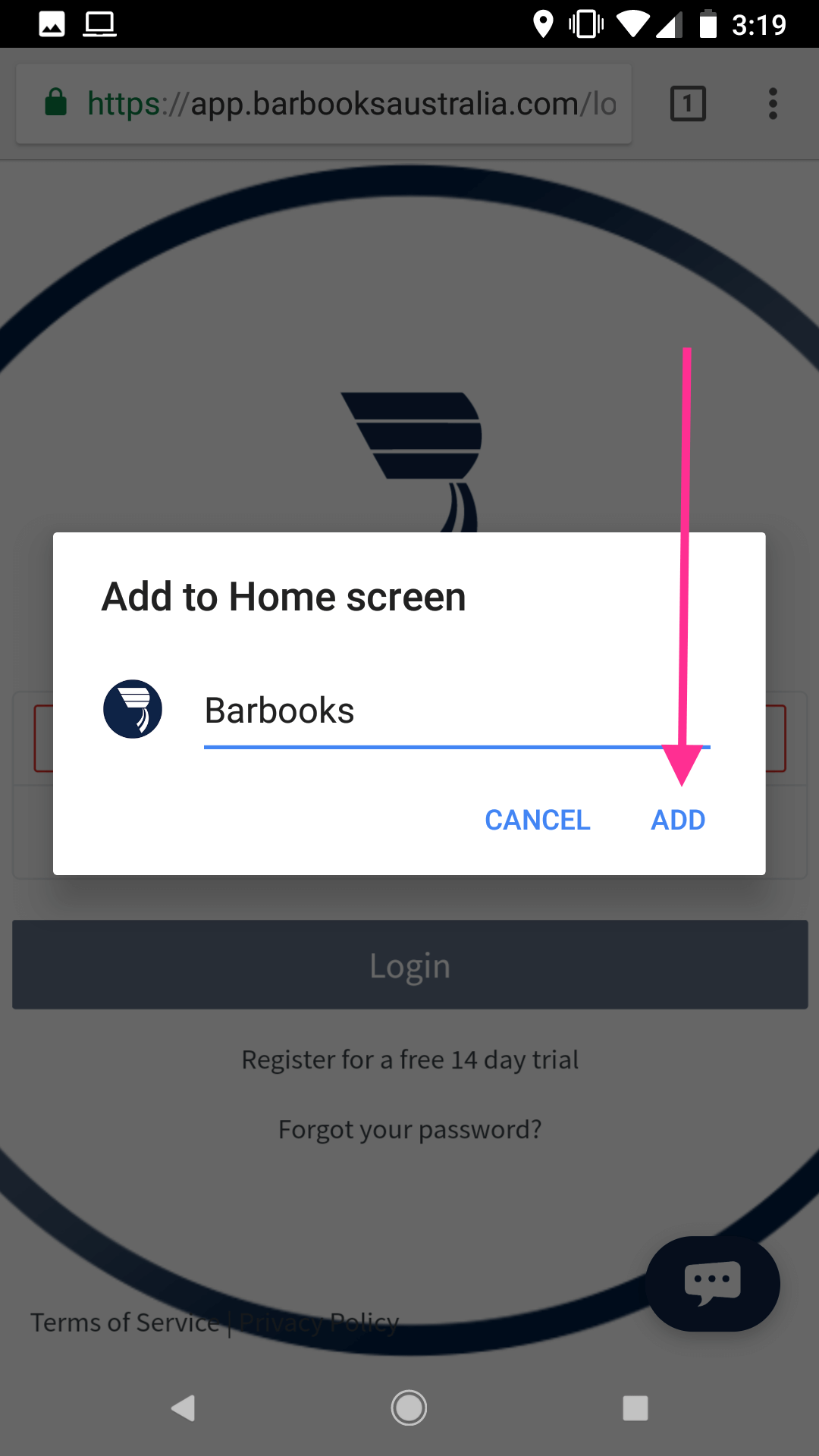 6. You will see the BarBooks icon appear on your home screen.