If you use BarBooks via Safari browser on your iPhone, you can easily add it to your home screen just like you do with apps. Follow these simple steps to add the page to your home screen:
1. Open Safari and visit app.barbooksaustralia.com.
2. Tap on the sharing icon in the bottom panel (it looks like a square with an arrow pointing to the top).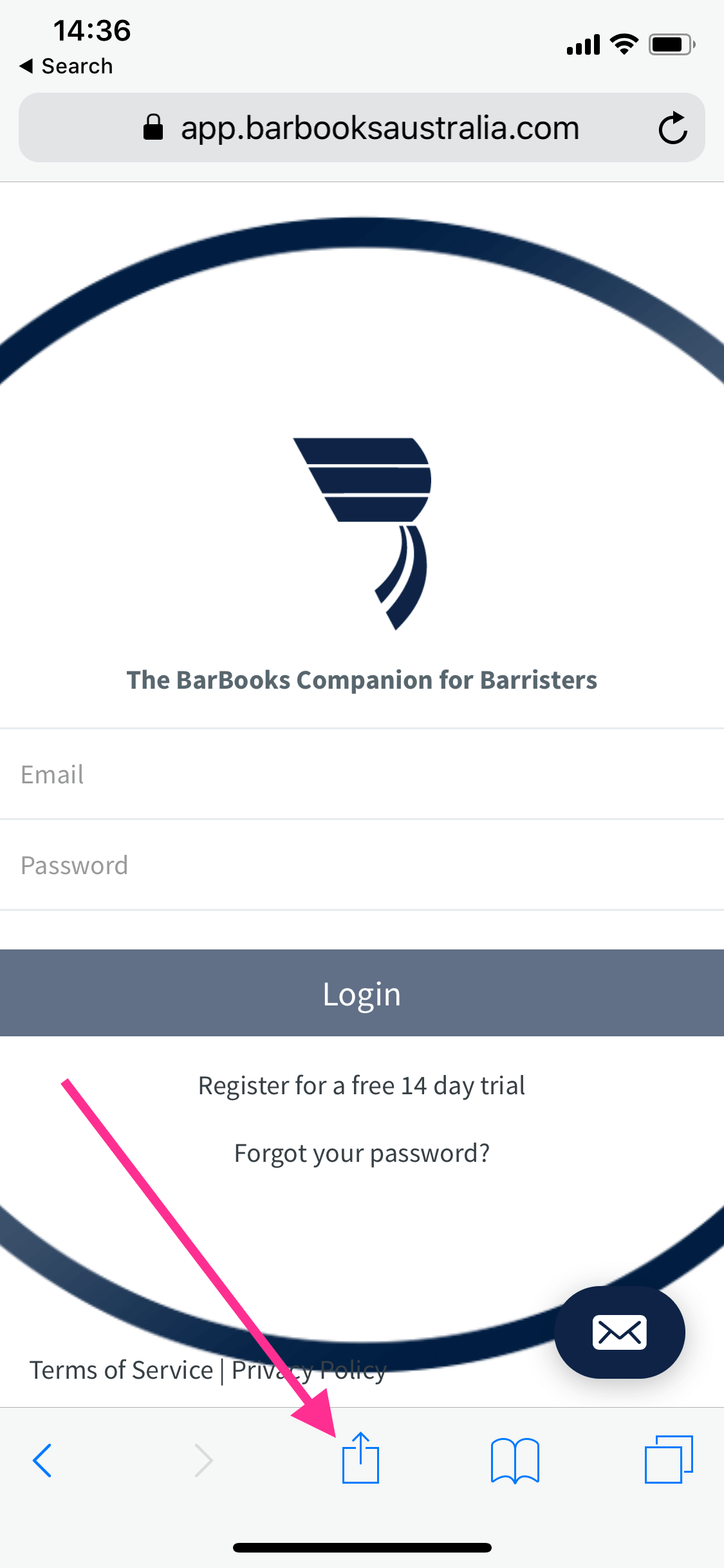 3. You will see a few options, choose "Add to Home Screen."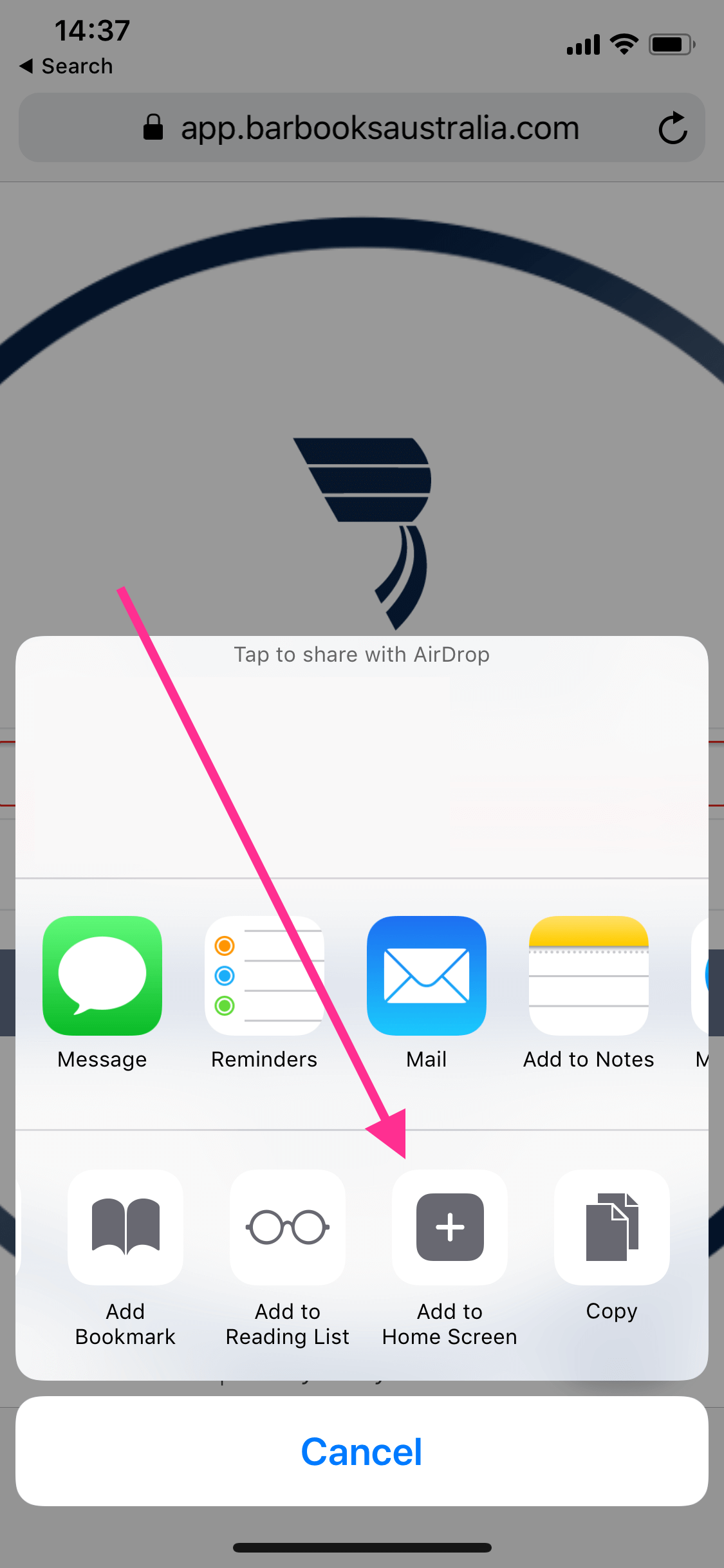 4. You will be asked to choose a name for the home screen icon. By default, it is set to BarBooks.
5. Tap "Add" in the top-right corner.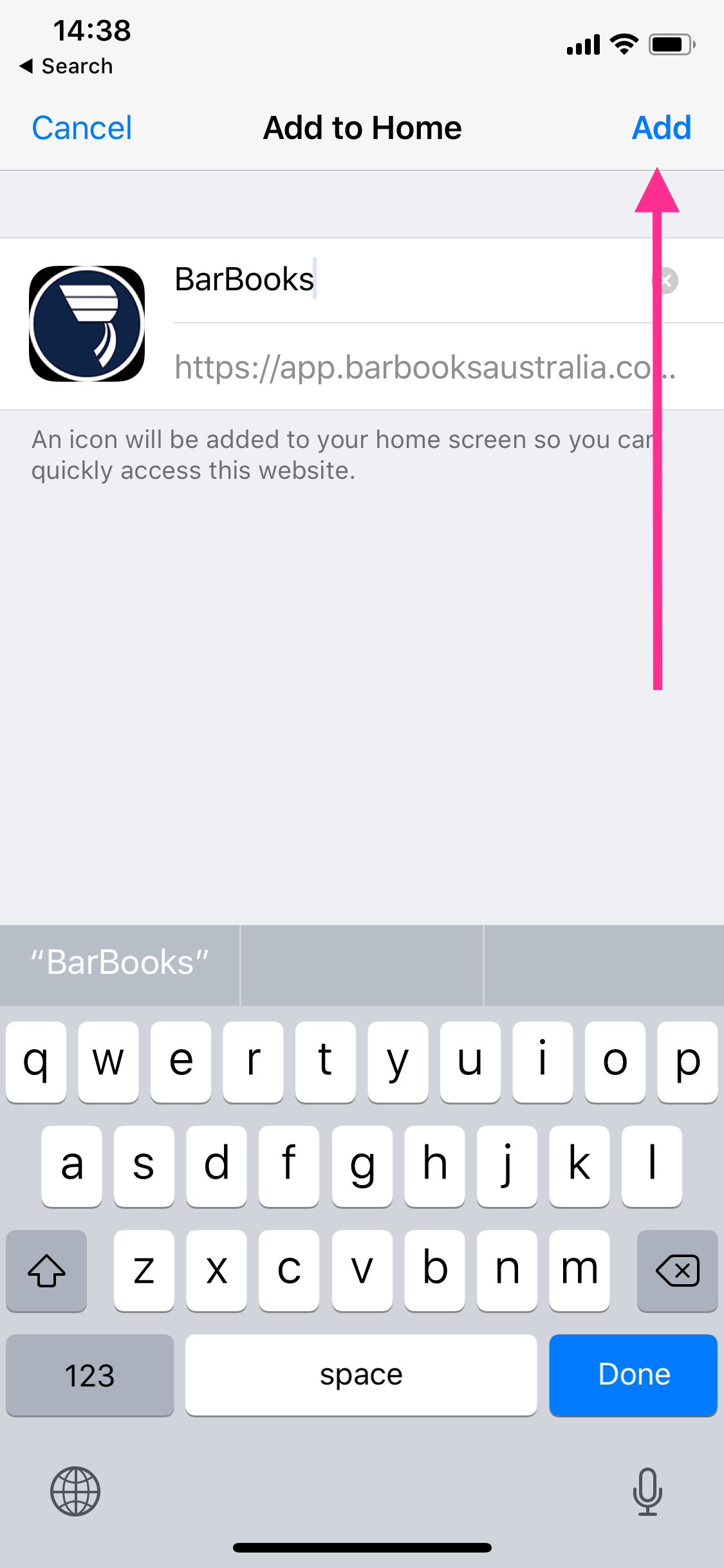 6. You will see the BarBooks icon appear on your home screen.